Rendez-vous fransaskois 2023
Novembre 3 to 5, 2023
The Rendez-vous fransaskois is an annual event that aims to bring together stakeholders of the Fransaskois community to discuss major issues. For this 2023 edition, the Rendez-vous fransaskois is structured around the theme "Happiness, well-being and community pleasure!" Take part in this unmissable event by registering for the various events which will take place from November 3 to 5, 2023 at the Ramada Plaza Hotel in Regina.
For registration and further détails,  Rendez-vous fransaskois 2023
Nos invités spéciaux :
The Commissioner of Official Languages  Raymond Théberge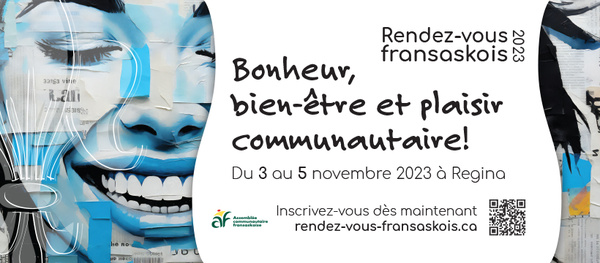 Program
Fraiday November 3 2023
---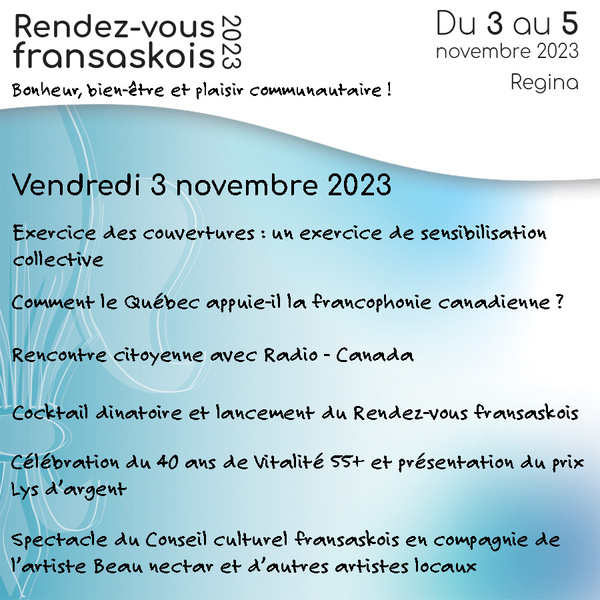 Saturday November 4 2023
---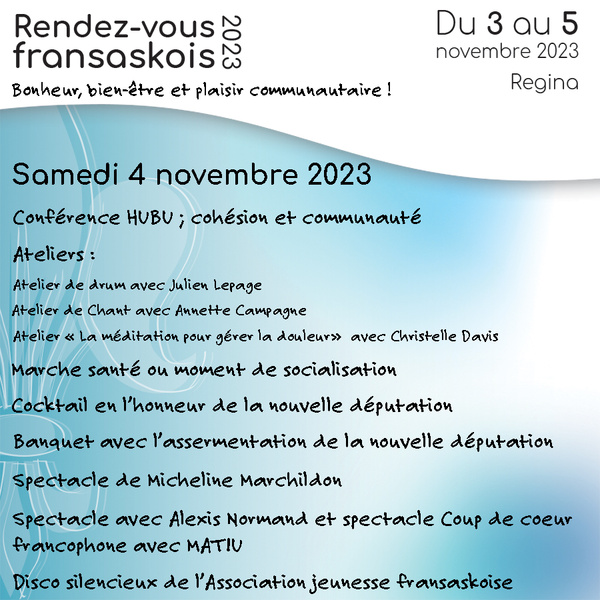 Sunday November 5 2023
---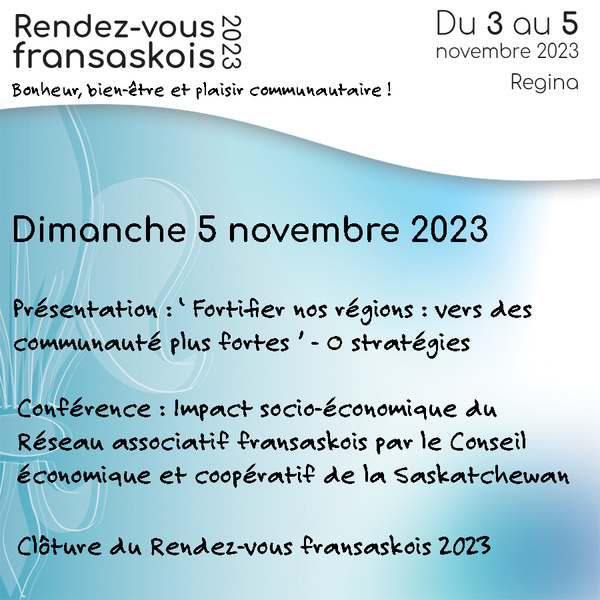 S'inscrire
Méthodes de paiement - Le paiement peut être réalisé via une plateforme de paiement Google ou Apple pay, carte bancaire, paypal, e-transfer avec le courriel acf@fransaskois.sk.ca ou encore via facturation à votre organisme et par chèque.
Sélectionnez le type de paiement, veuillez remplir le formulaire correspondant et valider votre inscription.
Lien pour s'inscrire au Rendez-vous fransaskois (sur l'application Jotforme)